SEGL in London – Summer 2020!
THINK ONE HIGH SCHOOL STUDENT CAN CHANGE THE WORLD?  JOIN THE SEGL SUMMER ETHICS AND LEADERSHIP INSTITUTE…IN LONDON!
June 27 – August 1
Do you want the best possible opportunity to improve your leadership skills?
Do you want leading change makers as your guides?
Do you want to make life-long friends who care about the world as deeply as you do?
Then join us in London this summer for an incredible experience you won't find anywhere else: SEGL's Summer Ethics and Leadership Institute!
Please note: Due to the success of our Capital Campaign, we are renovating our DC residence in the summer.  This means we will not offer our DC Summer Institute.  Instead, for the third year, SEGL will host its five-week Summer Institute in London, England.
ABOUT THE PROGRAM
Why did the United Kingdom vote to "Brexit" the European Union?  How did it achieve historic reconciliation in Northern Ireland?  What is the best way for the nation to interact with the Trump Administration?  These are the types of questions challenging British and American leaders today.  This summer they will challenge you, too.
Using London as an interactive classroom, SEGL's Summer Ethics and Leadership Institute will provide students with tools to confront urgent global issues and effect positive change in our world.
The program is for a hand-picked group of rising high school juniors and seniors from across the country.  The program is intentionally small in order to create the best environment for participants to build a tight-knit community, enhance collaboration skills, and learn from one another and our roster of guest experts.
Throughout the five-week program, students visit think tanks, NGOs, and government offices, meet with British leaders and experts, and enhance their public speaking, debate, and collaborative skills.  Along the way, they will see the most memorable London sites!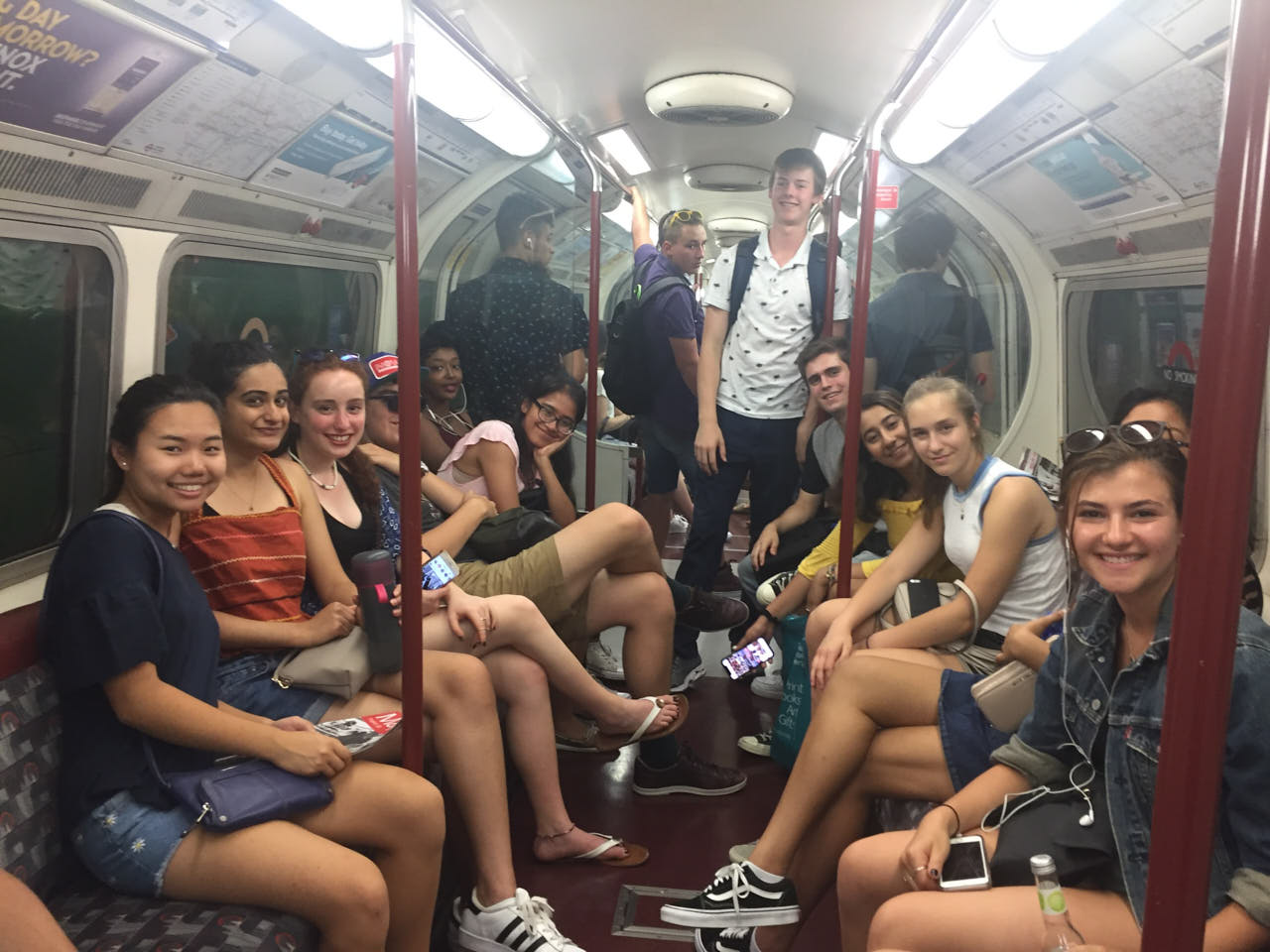 CURRICULUM
At the Summer Ethics and Leadership Institute, you will study a range of global ethical dilemmas and the responses of the international community.  You will meet with the very people who work on these issues, often presenting your work to them for evaluation.  Would you like to argue for Brexit against a politician who campaigned to stay in the European Union? Do you want to discuss the relationship between the Queen and Parliament with a sitting Member of Parliament? Would you like to present and defend your policy memo to an expert on the warring former British colonies of India and Pakistan?  Then this is the program for you.
At the end of your time with us, you will produce three capstone projects: an ethical Credo, a collaborative policy document, and a business plan for a social venture that you will launch in your community after your time in London.  These projects are extraordinary ways to demonstrate your ability and growth to colleges, the wider world, and–most important–yourself.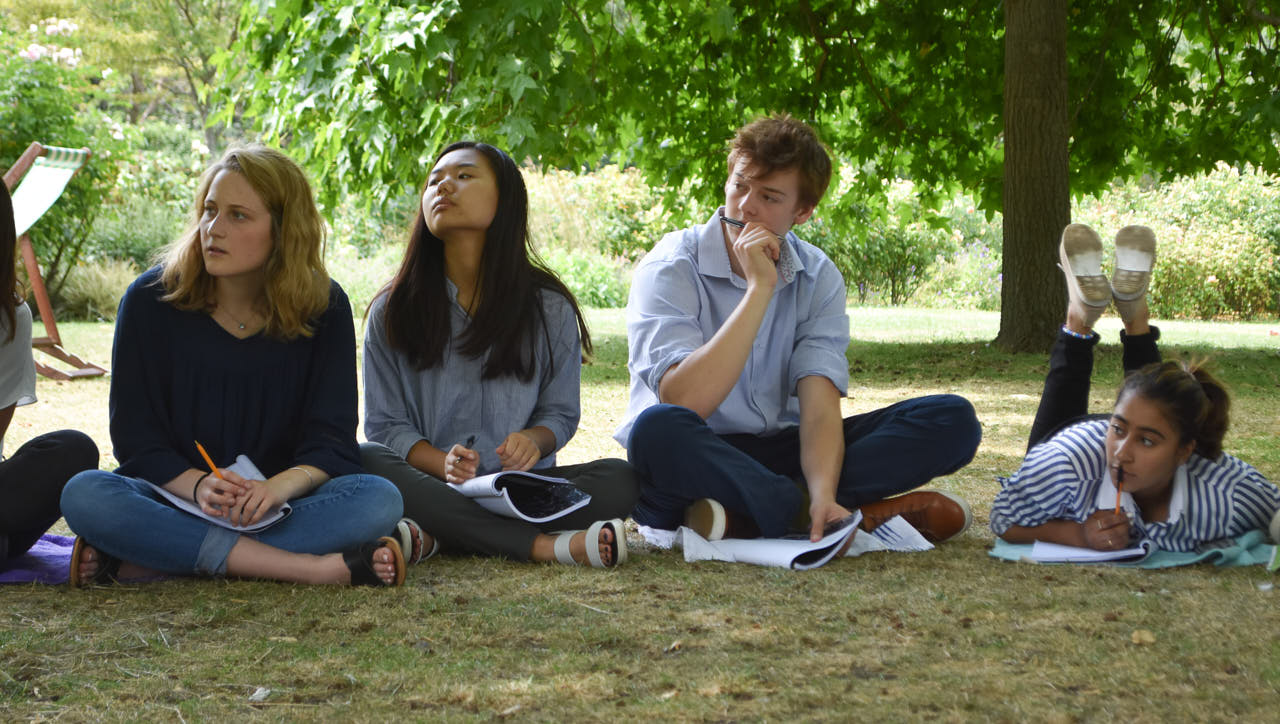 LOCATION
Through a partnership with Anglo Accommodations, which works extensively with U.S. colleges and universities, students and faculty will stay together in self-contained, side-by-side townhouses, located in the centrally-located London borough of Westminster.  (n.b.: specific location subject to change.)
Westminster is home to many classic London attractions, from Buckingham Palace to Abbey Road to 10 Downing Street. Our accommodations are two blocks from the nearest London Underground station, offering us easy access to the best the city has to offer.
PROGRAM DATES AND TRANSPORTATION
Participants will meet in our U.S. gateway airport on June 27thand will return on August 1.
SEGL will arrange air transportation to and from each participant's home airport; for safety and scheduling reasons students may not make their own travel arrangements.  Faculty will accompany students from the gateway airport to London and back to the gateway airport.
TUITION AND FINANCIAL AID
For Summer 2020, Tuition is $10,995 and covers housing, local travel by Underground/bus, materials, and all meals. Airfare is not included.
Our separate, online financial aid applications are also due February 17. For more information on financial aid applications, please visit our Tuition and Financial Assistance page.
APPLICATION
Our application for Summer 2020 (London, England) is now OPEN! To begin the application process, please follow this link. Applications are due by February 17, 2020.