Leadership
About our Founder and Head of School
Noah Bopp is a graduate of Oberlin College, Duke University, and the Klingenstein Private School Leadership program at Teachers College, Columbia University. The Lakeside School in Seattle, Washington awarded him its 2021 Distinguished Alumni Award.
He is also a trustee of the Mithil Prasad Foundation, which was co-founded by SEGL graduate Rachna Prasad, and on the Advisory Council at the Andi Leadership Institute.
Noah has over 25 years of school leadership and teaching experience. Prior to SEGL, he worked at the Mountain School of Milton Academy, where he directed the History program and served as a dorm parent. From 2002-2007 he led the Duke University TIP Global Dialogues Institute, which he created as a "pilot" for SEGL; he also co-led the Duke TIP in Paris program, which he co-created in 2001. He began his teaching career at St. George's School in Newport, Rhode Island, where he taught history and philosophy, and chaired the school's Community Service counsel.
Noah and his wife Sydney live several blocks from the SEGL Residence. They have a four year-old daughter, Daisy, and a Havanese puppy, Pericles.
Noah posts on Twitter @NoahBopp.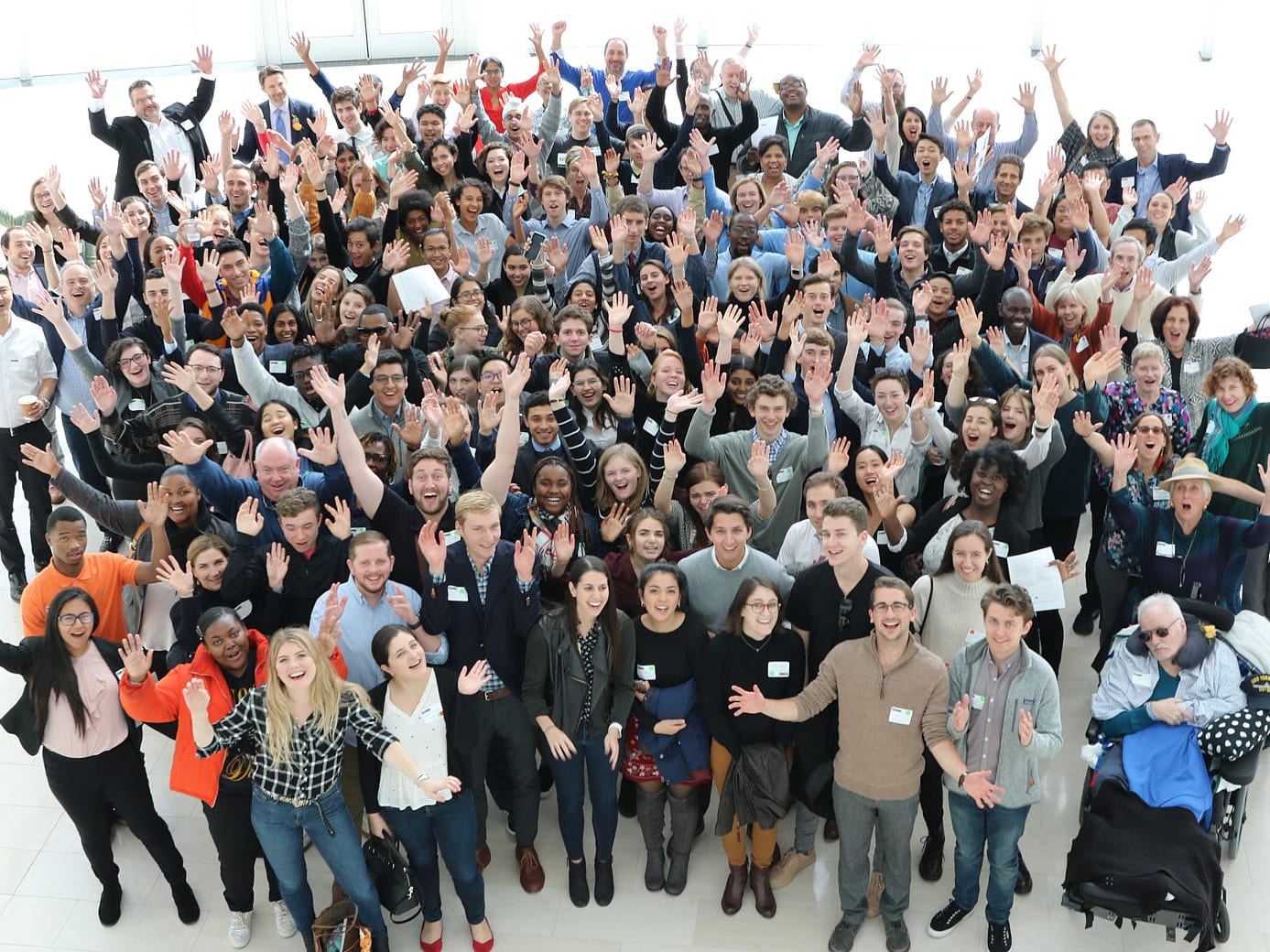 Board of Trustees
Noah Bopp (ex officio)
Founder
Head of School, The School for Ethics and Global Leadership
Dennis Campbell
Trustee
Former Head of School, Woodberry Forrest School
Former Dean, Duke University Divinity School
Khary Cauthen
Trustee
Vice President, Cheniere Energy
Alison Cowan
Treasurer
Parent, Fall 2009
Journalist, formerly with "The New York Times"
Matteson Ellis
Chair Emeritus; Co-Founder
Founder, Matteson Ellis Law PLLC
Member, Miller & Chevalier
Mamadou Gueye
Trustee
Upper School Principal, Sidwell Friends School
Sam Herschkowitz, M.D.
Trustee
Parent, Fall 2014
CEO, Serenity Pharmaceuticals
Chairman and CEO, Delcath Systems
Dudley Lacy
Immediate Past Chair
Former President and COO, O'Brien Atkins
Hutton Cooney
Trustee
Student, Spring 2012
Co-Chair, We Day Minnesota
Caryn Seidman-Becker
Trustee
Parent, Spring 2020
Chairman and CEO, CLEAR
Miles Weddle
Trustee
Student, Spring 2015
Co-Founder, No Label
Honorary Leadership Council
David Abshire
Former U.S. Ambassador to NATO
Former Special Counselor to President Ronald Reagan
President and CEO, Center for the Study of the Presidency
Ambassador Mark Dybul
Executive Director, The Global Fund to Fight AIDS, TB, and Malaria
Co-Director, Georgetown University O'Neill Institute for National and Global Health Law
Former United States Global AIDS Coordinator
Egil "Bud" Krogh
In Memoriam
Senior Fellow and Chair, Leadership and Ethics, Center for the Study of the Presidency
Fmr. Director, Special Investigations Unit, Nixon Administration
Ambassador Donald Mahley
In Memoriam
Fmr. Special Negotiator for Chemical and Biological Arms Control Issues
Colman McCarthy
Director, Center for Teaching Peace
Former Columnist, "The Washington Post"
Paula Mirk
Vice President for Education, Institute for Global Ethics
Lissa Muscatine
Former Senior Adviser and Chief of Speechwriting, US State Department
President, Carnegie Counsel for Ethics in International Affairs
Mohammed Said Farsi Chair in Islamic Peace
Director, Center for Global Peace, American University
Distinguished Professor of Government
Director, Center for Congressional and Presidential Studies, American University
Former Director, ADRA in Rwanda (1993-4)
Medal of Valor, Simon Wiesenthal Center