SEGL in Washington, DC
Spend your fall or spring in our nation's capital!
Washington, DC is not only the center of our political universe; it is also full of passionate personalities, fascinating neighborhoods, and vibrant art. It is the perfect place to discover who you are and who you want to be.
Imagine studying Ukraine's future in a State Department conference room, or sitting in on a Supreme Court case, or playing ultimate frisbee on the National Mall, or running into a Senator on your walk to school.
It all happens here.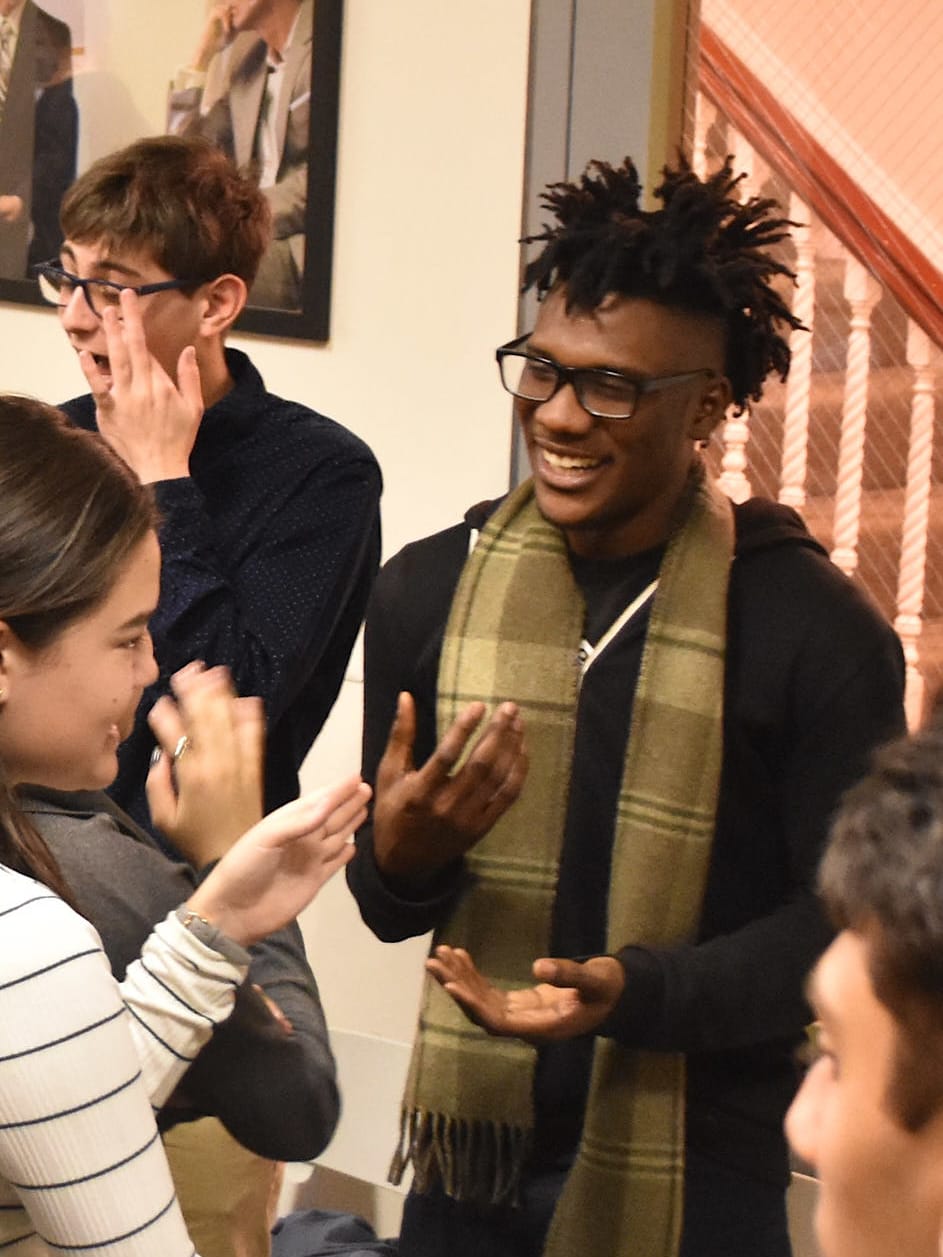 Academics
Course Offerings
SEGL courses are taught at the junior year honors and/or AP-level. Generally, each student takes a core schedule of English, history, math, foreign language, and science classes, in addition to the required Ethics & Leadership class (which includes Introductory Arabic and Mandarin).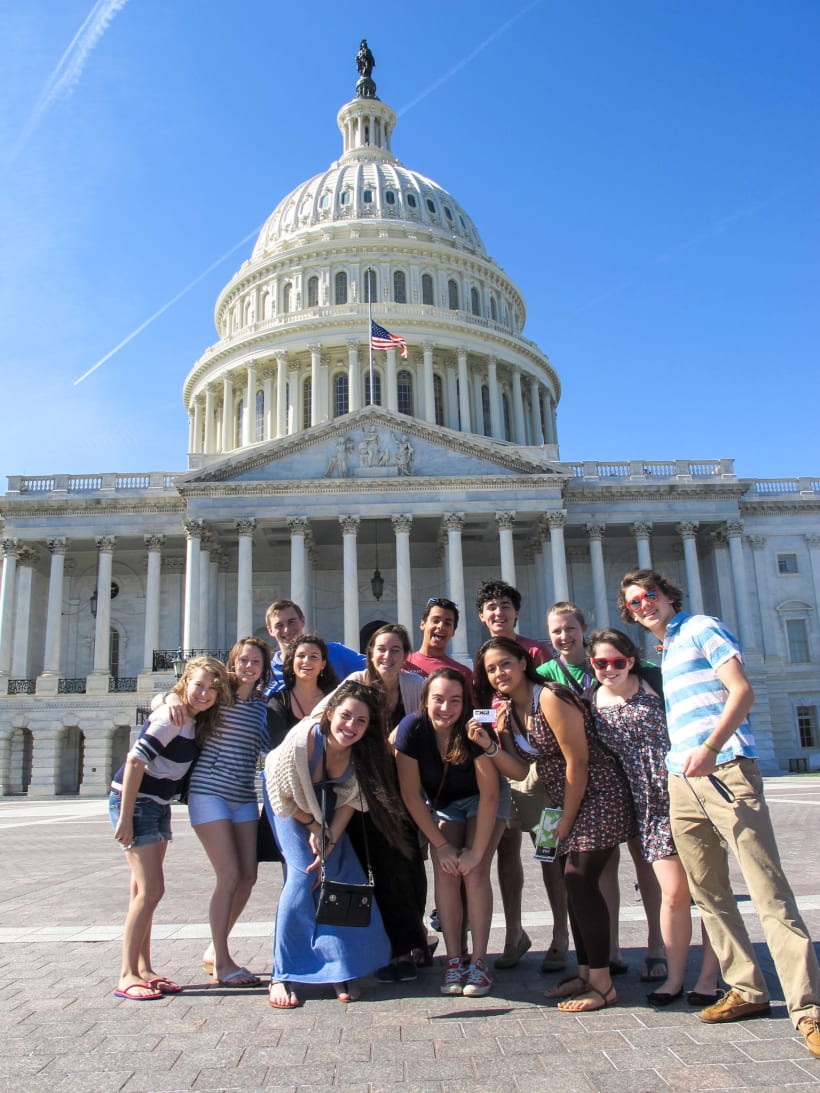 Schedule
The academic schedule at SEGL in DC is challenging and engaging. Most students take five core classes in addition to the Ethics and Leadership (E&L) course, and have about four study hall (free) periods a week. E&L meets on Monday mornings, Friday afternoons, and all day Wednesday. Students make frequent site visits around DC and engage with dozens of guest experts. We also have a weekly student-led School Meeting and a Friday night "Flex Period." Popular Flex Period sessions (some of which are student-led) include discussions on race/identity, consent, self-care/wellness, financial literacy, and college counseling.
Academic studies at SEGL are rigorous, with time for sleep and self-care and mentoring from our faculty. Study hall begins after dinner each weeknight. At this time, rooms are silent and first-floor common areas become collaborative work spaces. Students can often take advantage of the historic Library of Congress, across the street from the Residence, which offers indoor and outdoor study spaces and free WiFi. Check-in on weeknights is at 10:00pm, at which point students "cubby" phones get ready for bed.
Sample Schedule
Here is a sample schedule. Note that each student's schedule varies based on sending school requirements.
Grading Policies
Grades are awarded on an A-F scale. For the purposes of the student's sending school GPA, all SEGL courses should be weighted as honors and/or AP level; we notify sending schools of this standard before the semester begins and on each student's transcript.
Twice a semester, at midterm and semester end, each student receive grades, comments, and an advisor letter. These are sent home and to the student's sending school. Midterm grades and comments are indicators and are not intended for use on a transcript; final grades become part of each student's permanent academic record.
Faculty Advising
We match each student with a faculty advisor before the semester begins. Advisors meet individually with each advisee once a week to discuss academic and social progress. The advisor is also the primary SEGL liaison for families.
Standardized Testing
SEGL arranges for students to take the PSAT in the fall semester and Advanced Placement tests in the spring. Fall semester students must register for any end-of-year AP exams with their sending schools; incoming spring semester students tell SEGL which AP exams (if any) they plan to take.
SEGL requires students to schedule standardized testing for the SAT, SAT II, and/or ACT outside of their SEGL semester: fall semester SEGL students should test in the spring, and spring semester SEGL students should test in the fall.
DC-area College Counseling
SEGL in DC provides two full-cohort college counseling for students during the academic year as they begin the college admissions process, and offers one-on-one counseling on an as-needed basis both during and after the semester..
College selection, admissions requirements, testing program choices, and essay writing skills are significant elements of our college counseling. Our faculty expertise includes extensive college counseling experience at highly competitive preparatory schools, service on college admissions committees, and professional training. These strengths enable students to gain the perspective and confidence they need as they begin to make plans for life after high school.
In addition, SEGL has a consulting college counselor Dr. Pamela Ellis (www.theeducationdoctor.com) who meets with students each semester. Dr. Ellis (an SEGL graduate parent) shares trends, timeline recommendations, college process worksheets, and general advice on a pro bono basis.
Students also have the opportunity to visit SEGL graduates at colleges and universities in the Washington, DC area.
Student Life
Residence
Students live in two furnished townhomes just steps from the Supreme Court, U.S. Capitol, and Library of Congress on Capitol Hill. The SEGL Residence is also blocks away from Senate and House Office Buildings, the Smithsonian museums, historic Eastern Market, and the DC Metro.
Bedrooms are single-gender and house 2-4 students each. The Residence also has a kitchen, washer/dryers, high-speed internet access, single-use bathrooms on every floor, and common spaces. Three to four faculty members live in the Residence with students.
Food
Students eat well at SEGL! Students enjoy three healthy, delicious meals every day (brunch and dinner on Sunday) made by Chef Susana; snacks are also available throughout the day. Some of our food comes from local/organic sources, as well as a local CSA (Community Supported Agriculture), and much of the food we eat comes from the areas of the world we study. SEGL also makes significant efforts to fully accommodate medical, religious, and/or ethical dietary restrictions. Especially on Sundays, students often have the opportunity to add their own culinary expertise to our menu!
Weekends
On Friday evenings, the School holds "Flex Period," during which faculty members and/or students lead workshops on topics like identity, team-building, creative writing, holiday celebrations, and more.
Each week, a new group of SEGL students work with faculty to plan weekend activities. These activities take advantage of the many offerings in Washington, DC, as well as the backgrounds and interests of our students. Want to learn to salsa dance or invite the director of a new documentary to speak? Want to emcee a talent show or organize a soup kitchen? Weekends are your chance!
Every two weeks, students participate in "Saturday Academy," which takes them to some of DC's most iconic sites.
Dinner on Sunday is followed by Dorm Meeting with residential faculty. This is a time for students to bring ideas and reflections that will make the SEGL experience more meaningful for everyone.
During the weekends, students also have time for laundry, studying, naps, exercise, unscheduled fun with friends, and religious services.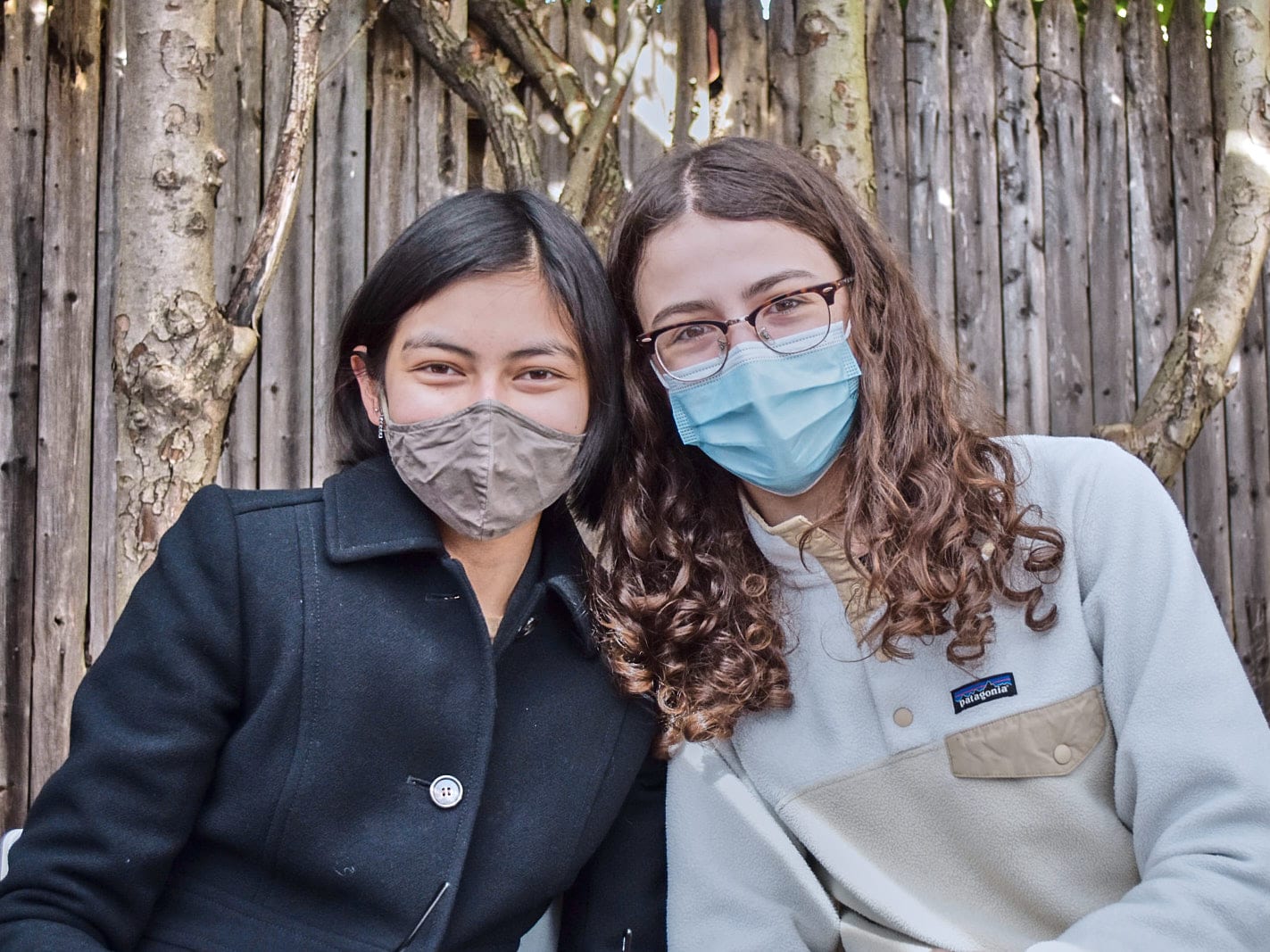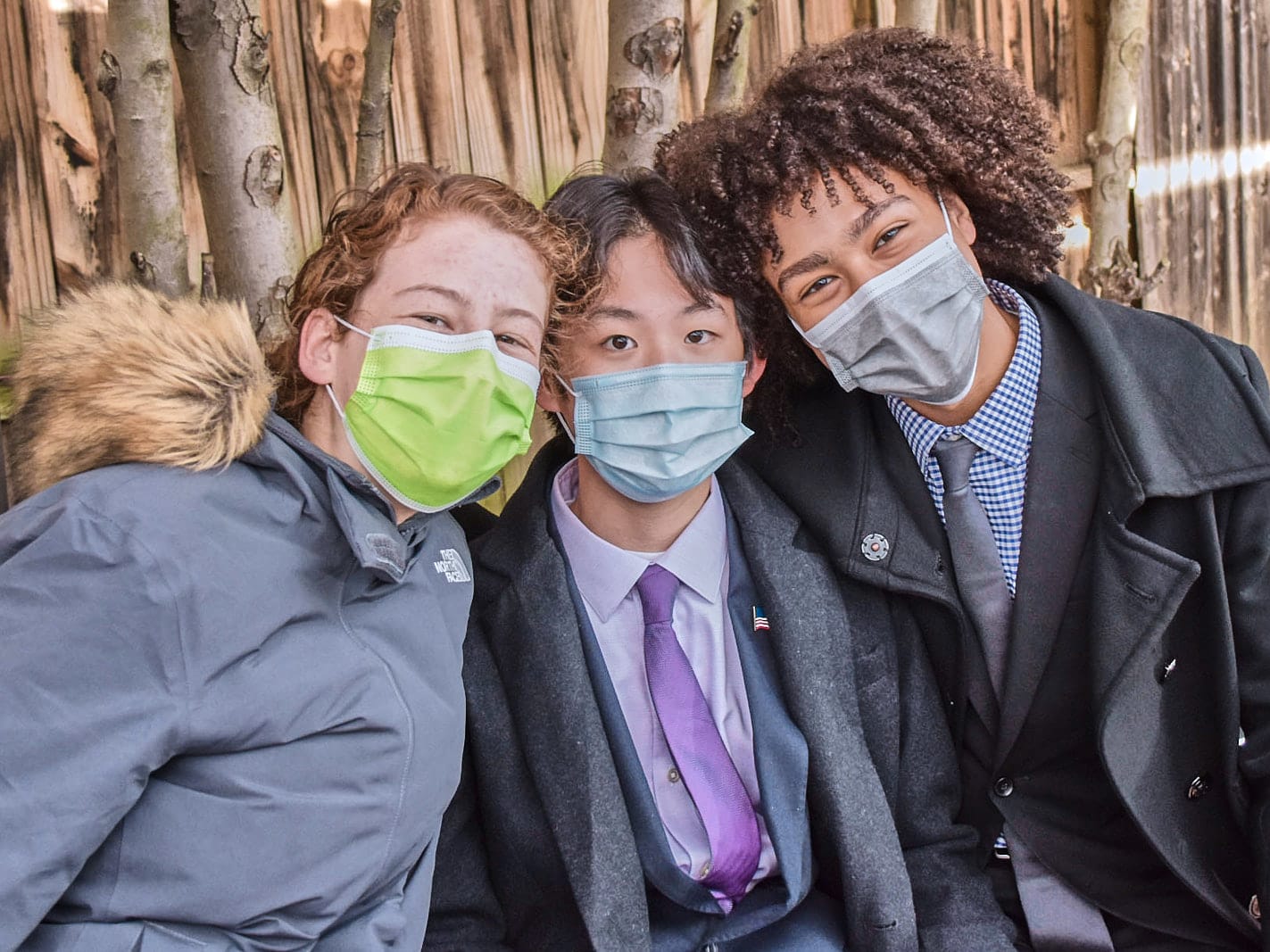 Dress Guidelines
There is no formal dress code at SEGL, although students are asked to follow our dress guidelines, which are non-gender specific and were created with input from many generations of SEGL students. At times - sometimes two or three occasions per week - SEGL asks that students dress professionally for a site visit or guest speaker. In these instances, students should plan to dress to align with the expectations the offices, agencies, and experts with whom we are interacting.
Physical Fitness
SEGL values the role of physical fitness in a student's experience! Students have time for exercise most afternoons, perhaps in the form of a game of soccer on the National Mall or a group run throughout DC. Students may also obtain parental permission to exercise on their own to keep up with special training plans. If enough students within a semester are interested, the School can take advantage of a group rate at a local gym. The School requires students to exercise three times per week.
Technology
To help students develop healthy habits and facilitate reflection, camaraderie, and learning, SEGL in DC is a "One Screen School." 
Students should bring a laptop computer (their "one screen") to complete academic work. (The School has a limited number of loaner laptops for those who need them.) Both the Academic building and Residence have wireless Internet access and printers for student use. Students use their own personal/school email address and are not assigned a separate SEGL account.
Students have access to school-issued cell phones during the semester. These phones allow students to make phone calls, send text messages, take photos, and listen to music. Students who wish to use social media and/or other non-essential applications should download them onto their laptops. 
The School collects students' personal smart/cell phones at the beginning of the semester. In case of an emergency at home (for example, the loss of a relative), students may ask faculty to use their personal phones. Students should not bring smart watches or tablets/iPads to SEGL.
Getting Around DC
During the semester, students use the Metro to commute with faculty to and from Union Station and Dupont Circle. Students receive Metro fare cards during orientation. Washington, DC is also a very walkable city! Small groups of students can get permission to walk together to neighborhood cafes and parks, and students and faculty regularly walk to local areas (including the lawn of the US Capitol) for class activities.
Health and Safety
The health and safety of every SEGL student is our primary goal. Faculty members live in the residential buildings with students for 24/7 supervision and many additional faculty live within easy walking distance to campus. The Residence's front doors are accessible only by key code and lock automatically.