SEGL in London
Spend a semester in London!
SEGL in London is a transformative experience for aspiring leaders in one of the world's most vibrant and influential cities.
From its role as the largest colonial power in history, to its current status as a global financial, cultural, and political capital, London offers a world-class opportunity to study ethics and leadership, economics and finance, drama and fine arts, and more.
Here, you will live and learn in the heart of London, meeting world-class experts and making lifelong friends, all the while discovering who you are and the type of leader you want to become.
You've never had a classroom like this!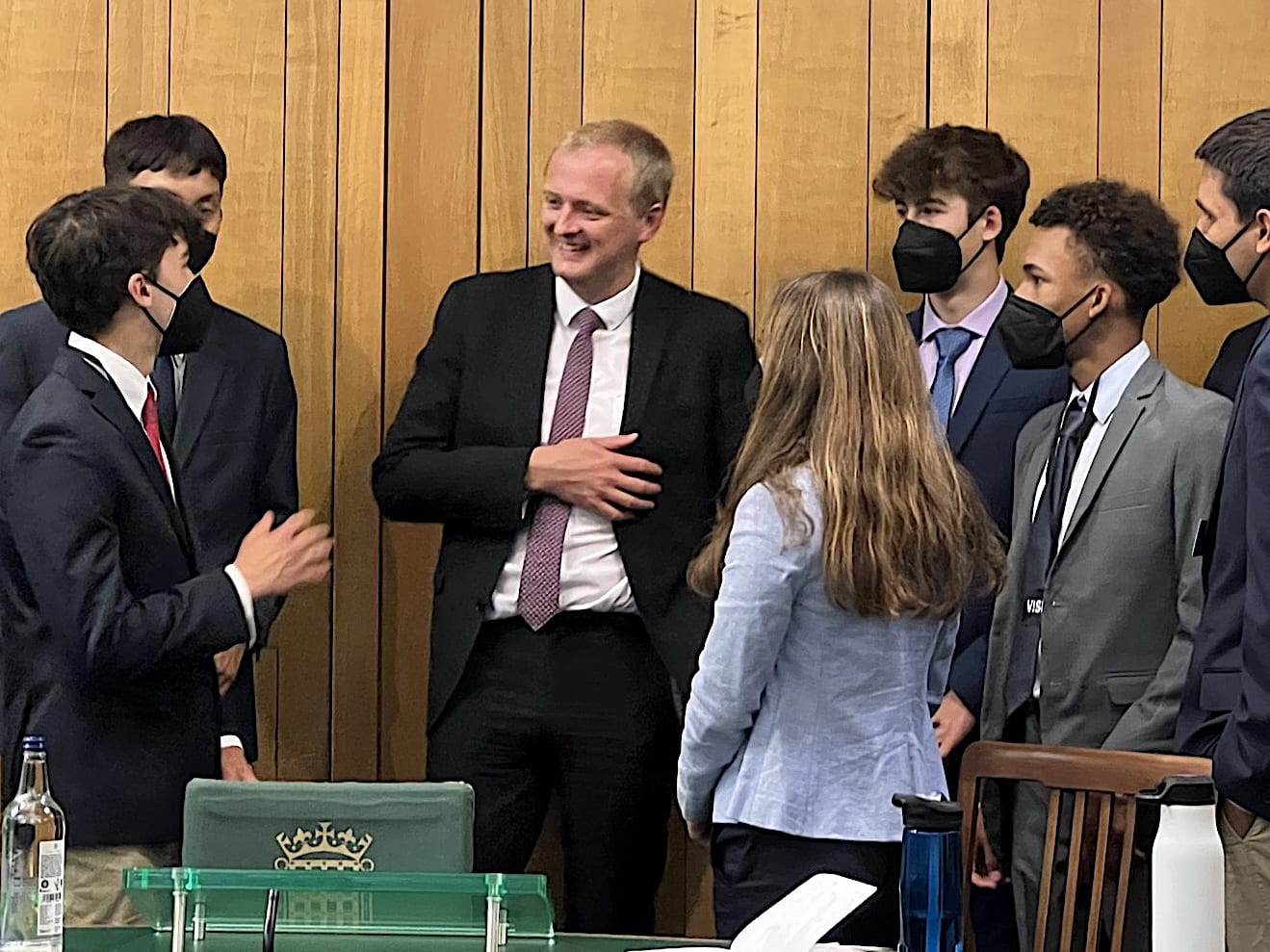 Academics
SEGL in London students pursue a challenging and engaging course of study that prepares them for success at their sending schools, on standardized tests and AP exams, and in college.
Our innovative program also offers opportunities for experiential learning in one of the world's most inspiring cities: imagine interviewing "Square Mile" financiers about post-Brexit fiscal policy, or exploring the physics of sound under the colossal dome of St. Paul's Cathedral, or discussing the intersection of business, law, and ethics at a performance of The Merchant of Venice at Shakespeare's Globe.
Here, London is your classroom.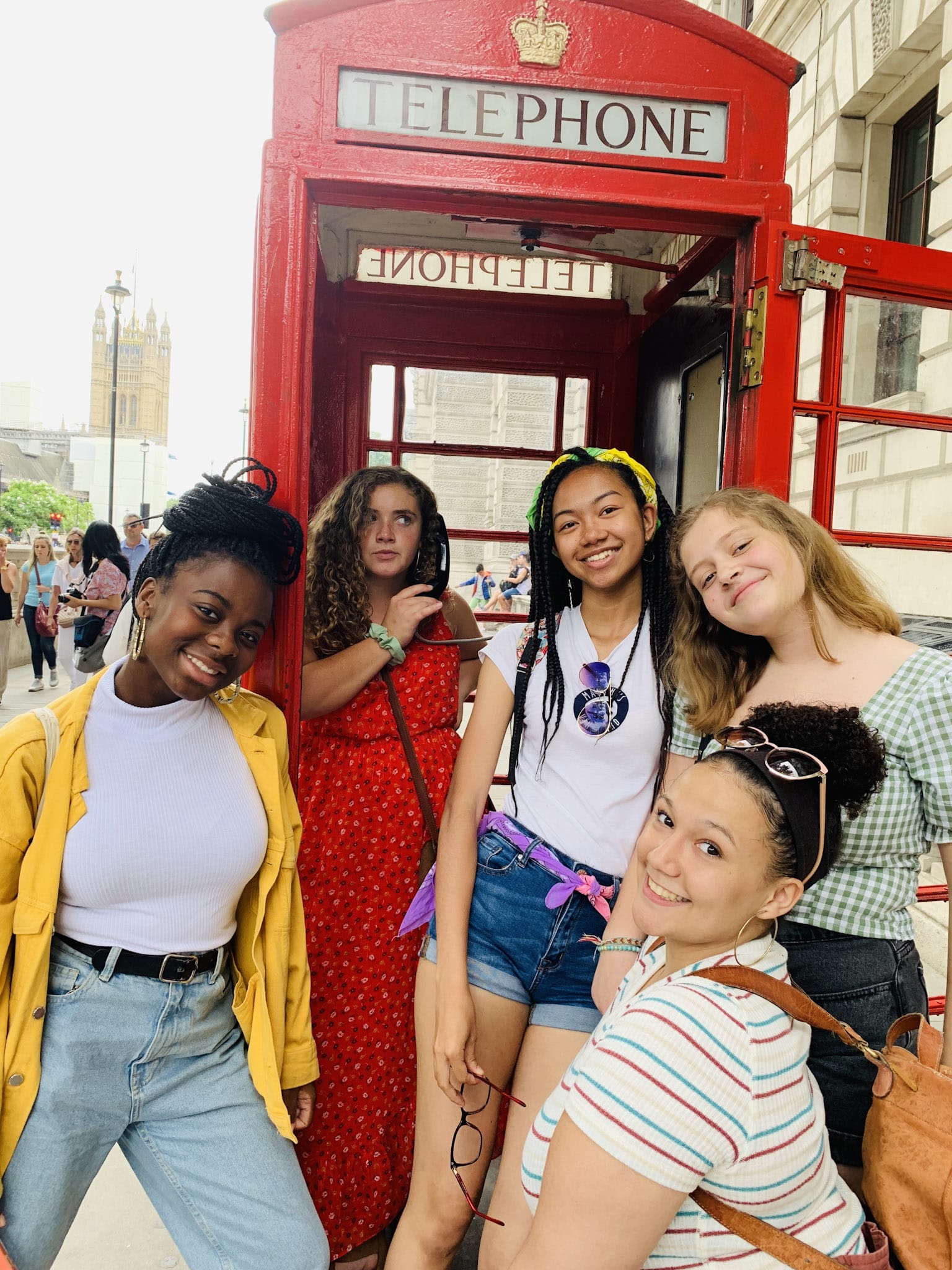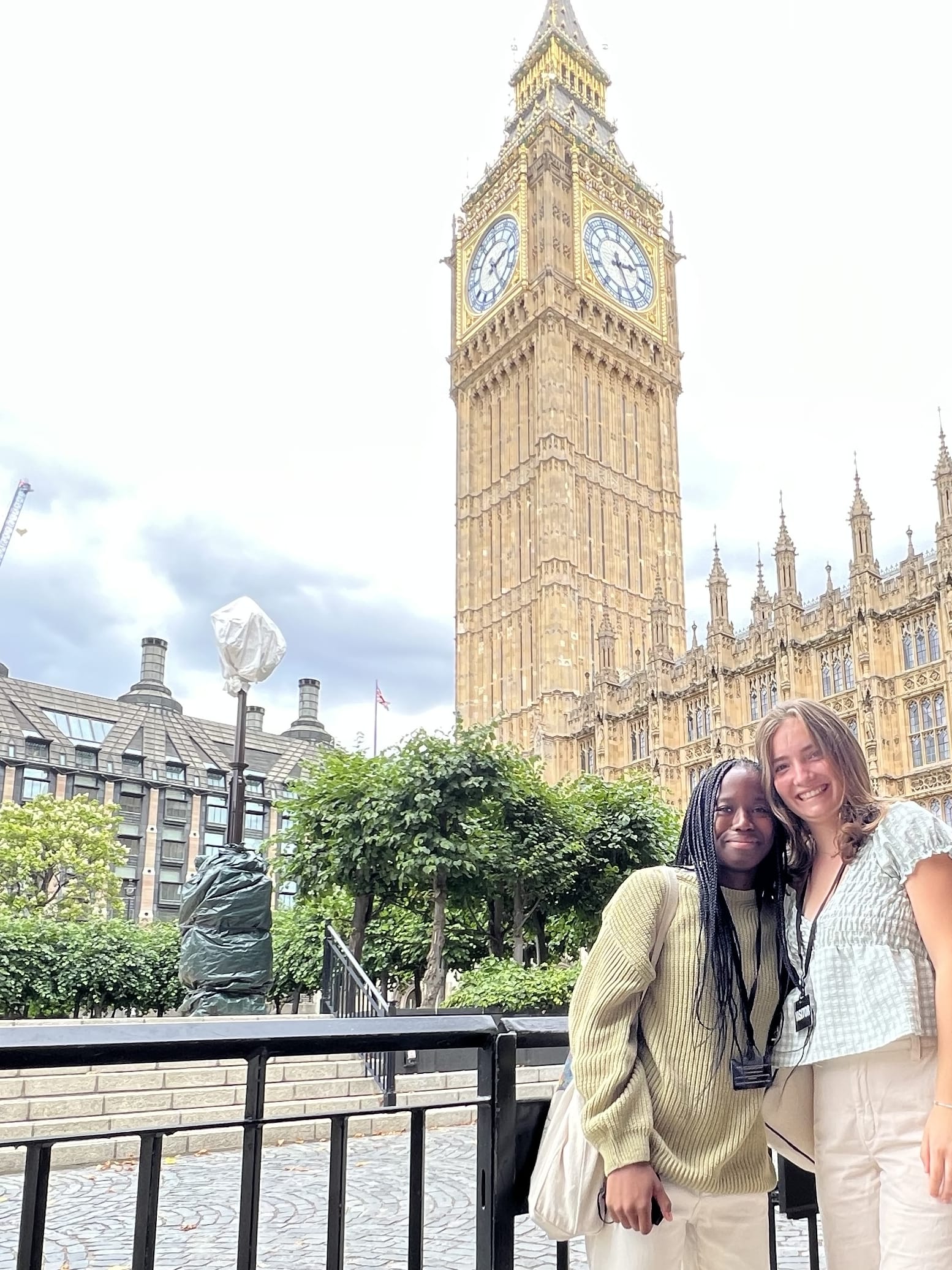 Course Offerings
SEGL courses are taught at the junior year honors and/or AP-level. Generally, each student takes a core schedule of English, history, math, foreign language, and science classes, in addition to the required Ethics & Leadership class. Our immersive program also includes opportunities to focus on economics and finance or drama and the arts.
In our signature Ethics & Leadership class, you will study some of the world's thorniest ethical dilemmas in one of the world's most influential cities. You will meet with leading experts, often presenting your work to them for evaluation. What is a sitting Member of Parliament's view on the royal family's future, immigration, Ukraine, and more? Should the United Kingdom have voted to "Brexit" the European Union, and what comes next? Was colonialism more positive or negative for the many peoples of the former British Empire, and what, if anything, does the UK owe them?
Grading Policies
Grades are awarded on an A-F scale. For the purposes of the student's sending school GPA, all SEGL courses should be weighted as honors and/or AP level; we notify sending schools of this standard before the semester begins and on each student's transcript. Twice a semester, at midterm and semester end, each student receives grades, comments, and an advisor letter. These are sent home and to the student's sending school.
Faculty Advising
Students are well-supported throughout the semester. We match each student with a faculty advisor before the semester begins. Advisors meet individually with each advisee once a week to discuss academic and social progress. The advisor is also the primary SEGL liaison for families.
Standardized Testing
SEGL provides a high level of academic rigor that is designed to develop critical thinking skills while preparing interested students for success on standardized exams. SEGL in London helps arrange for students to take the PSAT in the fall semester and Advanced Placement tests in the spring. SEGL requires students to schedule standardized testing for the SAT, SAT II, and/or ACT outside of their SEGL semester: fall semester SEGL students should test in the spring, and spring semester SEGL students should test in the fall.
College Counseling
SEGL in London provides two full-cohort college counseling sessions as students begin the college admissions process. We also offer one-on-one counseling on an as-needed basis both during and after the semester.
College selection, admissions requirements, testing program choices, and essay writing skills are significant elements of our college counseling. Our faculty expertise includes extensive college counseling experience at highly competitive preparatory schools, service on college admissions committees, and professional training. These strengths enable students to gain the perspective and confidence they need as they begin to make plans for life after high school.
In addition, SEGL has a consulting college counselor who meets with students each semester and shares trends, timeline recommendations, college process worksheets, and general advice on a pro bono basis.
Students also have the opportunity to visit SEGL graduates at colleges and universities in the London area.
Student Life
Residence
Students live and study in a spacious, fully-furnished, and centrally-located residence in the heart of London.
Bedrooms are single-gender and house 2-4 students each. The residence also has a kitchen, washer/dryers, high-speed internet access, shared bathrooms, common spaces, and classroom/study rooms. Three to four faculty members live in the residence with students.
Food
Students eat well at SEGL! Students enjoy three healthy, delicious meals every day; snacks are also available throughout the day. Food service will be provided by a well-respected catering company. Students do not need to buy their own food. SEGL also makes significant efforts to fully accommodate medical, religious, and/or ethical dietary restrictions. Especially on Sundays, students often have the opportunity to add their own culinary expertise to our menu!
Weekends
Each week, SEGL students work with faculty to plan weekend activities that take advantage of London's myriad offerings, as well as the backgrounds and interests of our students. Want to explore street art and south Asian cuisine in Brick Lane, or invite the director of a new play to speak? Want to visit the world's oldest universities in Oxford and Cambridge, or browse food stalls, books, and vintage clothing at Portobello Market? How about organizing a coffee house or attending a Premier League soccer match? Weekends are your chance!
Dinner on Sunday is followed by Dorm Meeting with residential faculty. This is a time for students to bring ideas and reflections that will make the SEGL experience more meaningful for everyone.
During the weekends, students also take time for laundry, studying, field trips, naps, exercise, fun with friends, and religious services.
Dress Guidelines
There is no formal dress code at SEGL, although students are asked to follow our dress guidelines, which are non-gender specific and were created with input from many generations of SEGL students. At times - sometimes two or three occasions per week - SEGL asks that students dress professionally for a site visit or guest speaker. In these instances, students should plan to dress to align with the expectations of the offices, agencies, and experts with whom we are interacting.
Physical Fitness
SEGL values the role of physical fitness in a student's experience! Students have time for exercise most afternoons, perhaps in the form of a yoga session in Russell Square or a group jog along the Thames. Students may also obtain parental permission to exercise on their own to keep up with special training plans.
Technology
Students should bring a laptop computer if they have access to one; SEGL also has a limited number of loaner computers available. The London campus has wireless Internet access and printers. Students use their own personal/school email address and are not assigned a separate SEGL account.
The School collects students' personal smart/cell phones upon arrival in London for the entirety of the semester. In case of an emergency at home (for example, the loss of a relative) or a situation requiring two-factor authentication, students may ask faculty to use their personal phones. Students should not bring smart watches or tablets/iPads to SEGL. Undisclosed possession of a screen (for example, a second phone, a tablet, or a smart watch) is considered a major violation of SEGL's Ethics Pledge.
Students will have access to school-issued cell phones during the semester. These phones allow students to make phone calls, send text messages, take photos, and listen to music. Students will also be required to take a school-issued phone with them when signing out from Pickwick Hall. Students who wish to use social media and/or other non-essential applications should download them onto their laptops. 
Getting Around London
SEGL faculty members accompany students when they fly between our United States gateway airport to London at the start and end of the semester. After arrival, students and faculty use London's easy, safe public transportation options, from iconic double-decker buses to the Tube (the underground rail network).
London is a very walkable city, so students explore by foot as well! Small groups of students can get permission to walk together to neighborhood cafes and parks, and students and faculty regularly walk to local areas for class activities.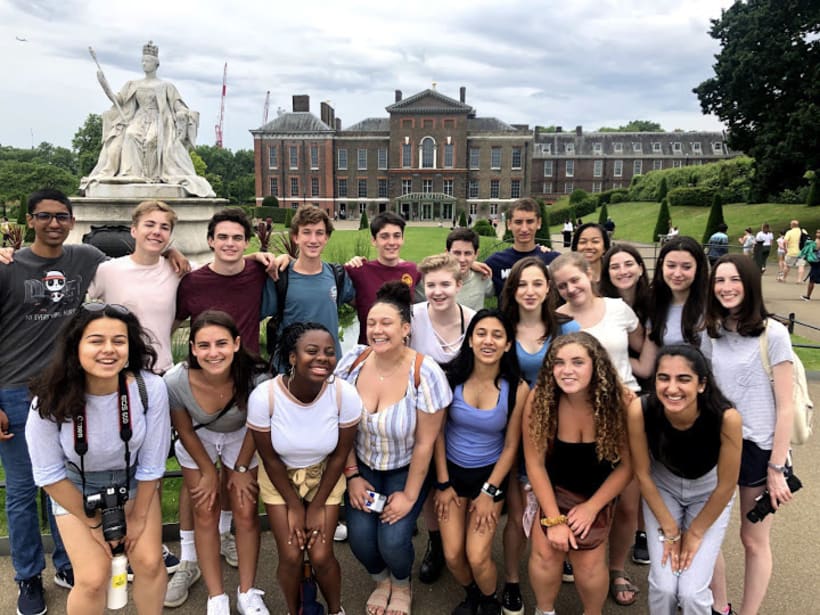 Health & Safety
The health and safety of every SEGL student is our primary goal. Faculty members live in the residential building with students for 24/7 supervision and many additional faculty live within easy walking distance to campus. The residence is also equipped with a sophisticated security system.
Our campus is located less than a ten-minute walk from a top-tier hospital. Students will also have full access to the UK's National Health Service (NHS) while at SEGL. Students will enroll in travel insurance plans that will cover them for routine and emergency care throughout the semester.