SEGL in Cuba
SEGL in Cuba
DATES: JUNE 12-24, 2017
This summer, join SEGL for the expedition of a lifetime as we journey to Cuba!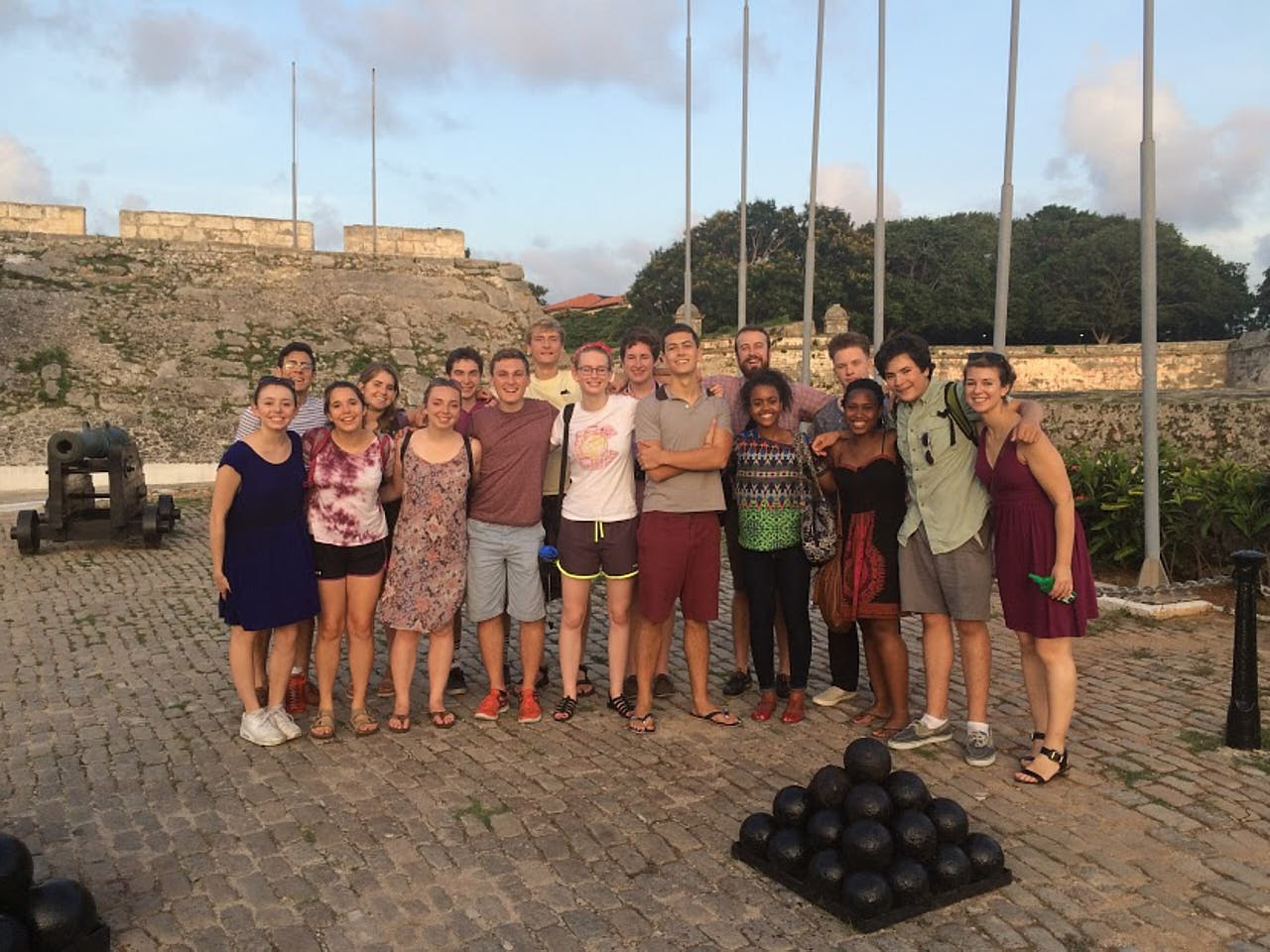 In 2015 the Obama Administration dramatically transformed the longstanding chilly relations between the U.S. and Cuba. Once considered by many a pariah state, Cuba is on the cusp of transformation. Now we have the opportunity of a lifetime: to experience one of the most remarkable nations in history during a defining and transformative moment.
Listening to lectures on el bloqueo (the US embargo of Cuba) and foreign direct investment, I found myself questioning the beliefs I didn't even know I had. The democratic process is something I take entirely for granted, along with free press, the private sector, and weather under 100 degrees. What I thought I knew before I came here I've realized I don't know at all. In fact, the amount of stuff I know I don't know has increased tenfold since we landed in muggy Havana. For that I am eternally grateful, because isn't that learning? –Emma (SEGL Spring 2016), 2016 participant
**About the Trip
**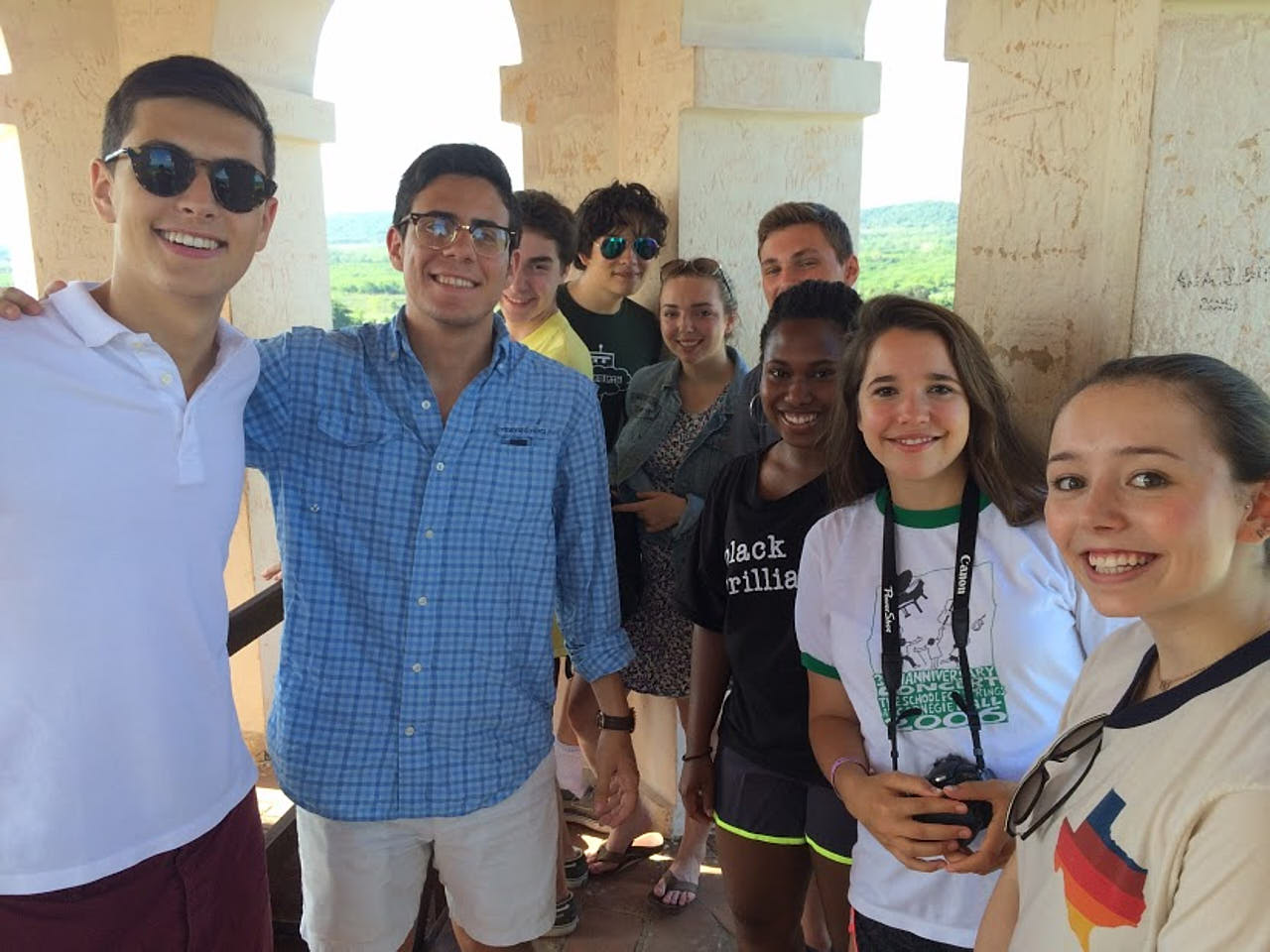 What are the Cuban people really like, and how do they see the world? What are the benefits and challenges of living in a Communist country? How should the U.S. shape its foreign policy toward the island? What role, if any, should a government play in redistributing wealth? How big should government be?
Through this 12-day trip to Cuba, SEGL looks forward to helping students develop informed answers to these and other questions.
We will depart together for Havana, Cuba's colorful capital, from our U.S. gateway airport. From a base at the Hotel Bella Habana, a well-respected hotel steps from the famous Plaza de la Revolución, we will travel around the city and country to see memorials, and meet with local experts and U.S. Embassy leaders. We will also take a two-day trip to the culturally and historically essential areas of Matanzas and Pinar del Río.
Curriculum
This trip will help students explore a spectrum of responsible viewpoints along the U.S. capitalism – Cuban socialism spectrum. Along the way, students will wrestle with difficult questions about inequality, resource use, and government.
Other areas of study include the path of Cuban development after the revolution, under the embargo, and during the "Special Period" after the collapse of the Soviet Union.
Daily reflection sessions will help us process what we have learned and look toward the future. The goal of the trip is a collaboratively-written letter to U.S. policymakers that sets forth our vision for future dialogue between our two countries.
The warming of U.S.-Cuba relations provides a unique backdrop to explore these topics. Before Cuba undergoes irreversible change our students will have the opportunity to see a country at a crossroads.
No Language Requirement
Spanish language skills will be helpful but not required. There will be limited introductory Spanish language support for non-speakers from SEGL Spanish faculty.
Sample Trip Highlights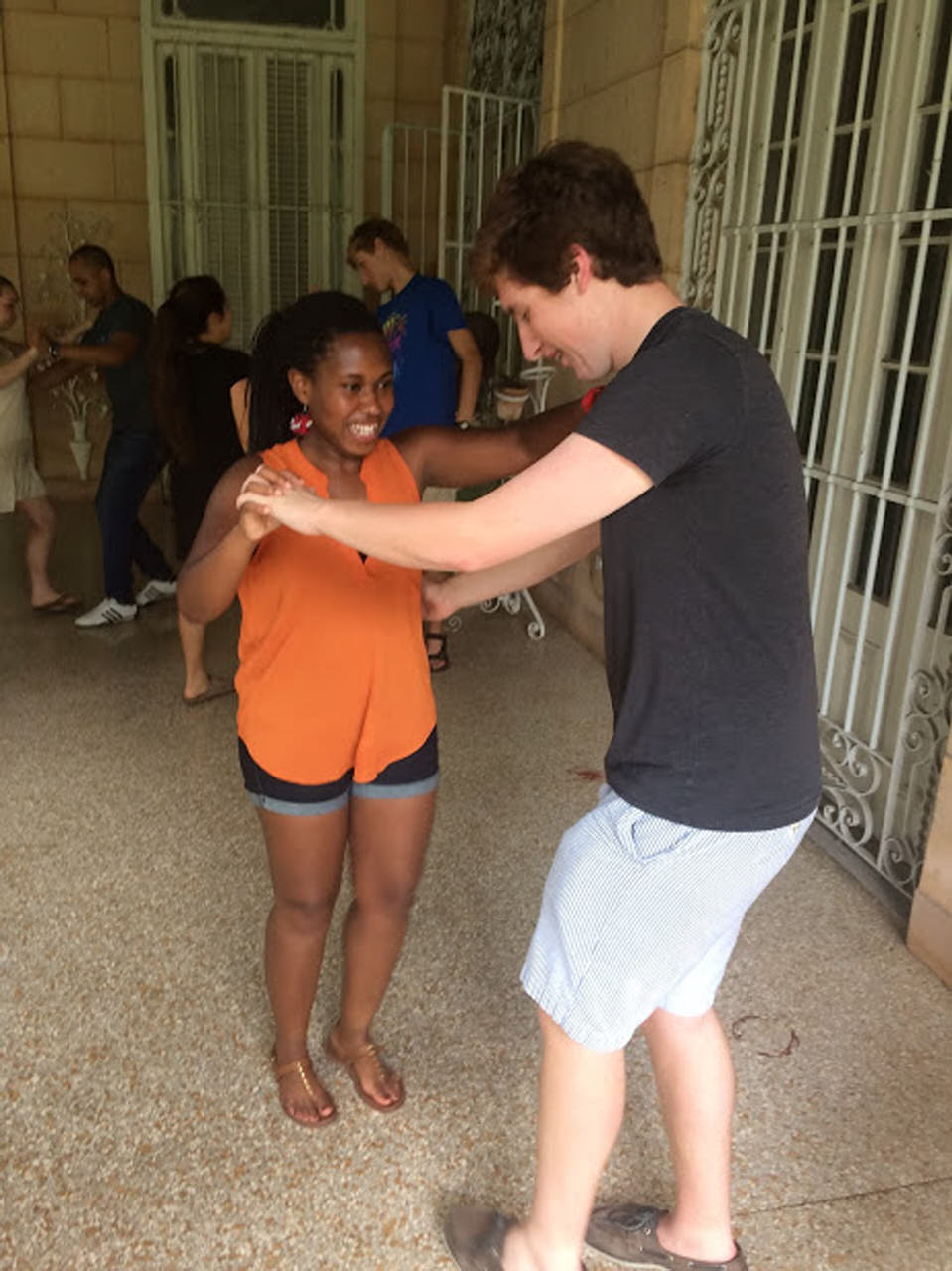 Day 2, Havana: Morning lecture/discussion on U.S.-Cuban relations and migration. Guided architectural tour of Old Havana. Visit the scale model of Old Havana. Lunch at local restaurant. Tour of the Museum of the Revolution. Dinner at local restaurant. Evening Cannon Ceremony at El Morro Fort.
Day 4, Havana: Morning lecture/discussion on Cuban economic model and food ration system. Activity in local farmer's market. Lunch at local restaurant. Meet with Cubans at Parque del Quijote and have ice cream. Walk along Prado. Dinner in Chinatown.
Day 7, Havana/Matanzas: Morning lecture/discussion on US-Cuba trade relations and history. Depart for Matanzas with packed lunch. Tour a former US manufacturing town that was claimed by the revolution. Afternoon relaxing on the beach at Playa Jibacoa. Discussion and reflection before dinner at guesthouse.
Trip Dates
Participants will meet in our US gateway airport on June 12th; the entire group will return on June 24th.
About our Trip Leader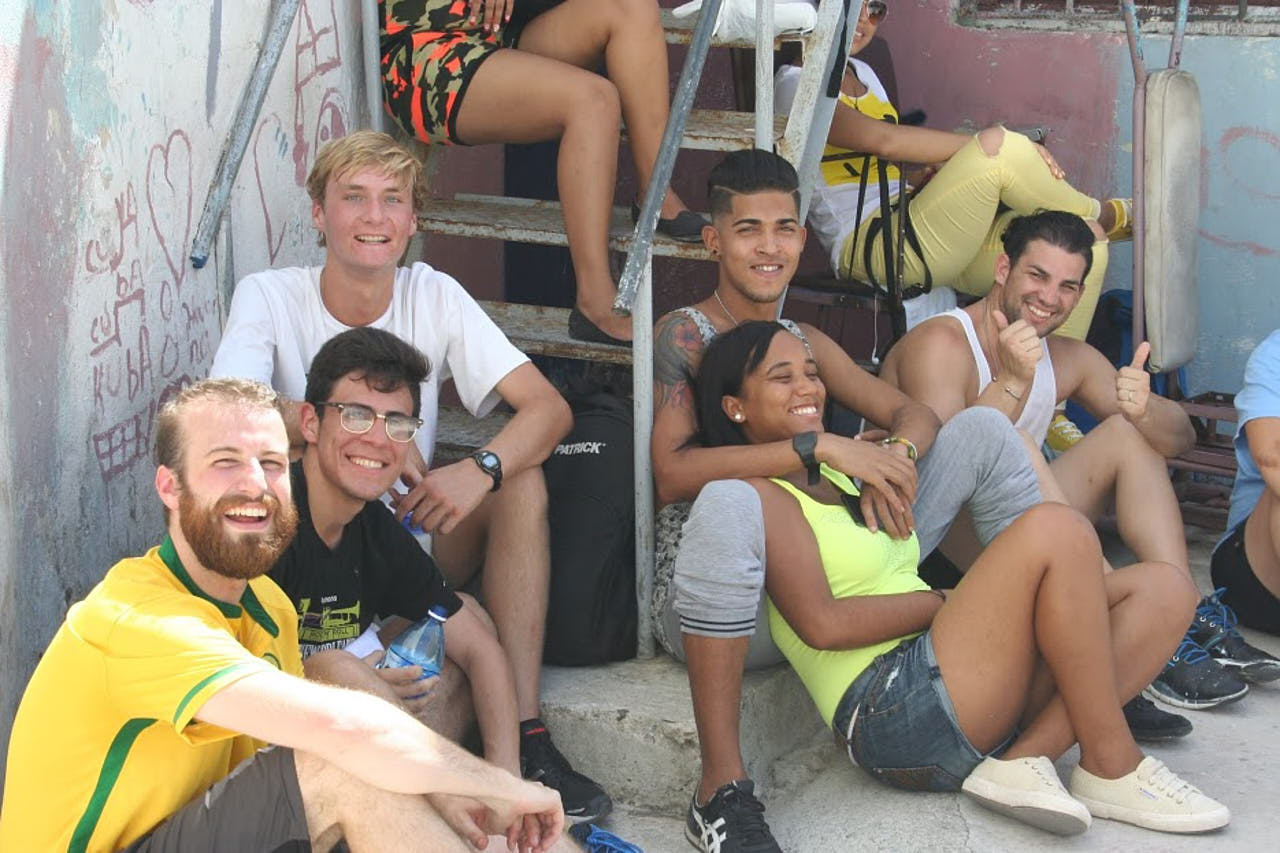 Brendan Buckland is Spanish teacher and Residential Dean at SEGL. He has experience leading high school trips through the wilderness in Colorado and Utah, and abroad in Cuba, Nicaragua, Costa Rica and South Africa. Brendan came to SEGL after a stint at the High Mountain Institute semester program in Leadville, Colorado. At HMI, Brendan taught Spanish and helped manage a boys' dormitory. He is a graduate of George Washington University, where he majored in International Relations and Affairs and was selected for the prestigious Elliott School of International Affairs Undergraduate Scholars program to write a thesis within his geographic concentration of South America. Brendan lived abroad in Chile, where he interned for The Valpo Surf Project, which uses surfing instruction and academic mentoring to improve quality of life for underprivileged youth in Chile. He is also a graduate of Concord Academy, an SEGL sending school.
A least one additional SEGL faculty member will accompany students to Cuba.
About our Partner
For the second year in a row, Claire Kelly, the founder and director of EEAbroad, will be our trip facilitator in Cuba. Claire has coordinated the cultural travel to Cuba for more than 1,600 participants and is fluent in Spanish. She holds a Master's degree from Middlebury College's Breadloaf School and a BA from Gettysburg College.
**Tuition
**
Tuition is $5950 all-inclusive (including round-trip airfare) except vaccination/ medication, passport, and souvenir/snack costs.
SEGL works hard to reduce all costs associated with its international trips. For comparison, here are tuitions for comparable programs to Cuba last summer:
Putney Student Travel: $6000 not including airfare
National Geographic: $6490 not including airfare
Sustainable Summer: $5495 not including airfare
SEGL: $5950 including airfare
A limited amount of financial aid is available for this trip; we will work with applicants in need of financial aid to help them secure the necessary funds. In general, SEGL can cover up to $4950 of the $5950 tuition for students who were full-need at SEGL for the summer or semester. Students on partial need will receive financial aid commensurate with their financial aid/scholarship packages.
To Apply
To apply, enter your information below. The application deadline for SEGL graduates (including Fall 2016 students) is January 10, 2017. We will also hold a limited number of spaces for Spring 2017 SEGL students. After this date, we will open up any available spaces to non-graduates on a rolling basis until the trip is full. If you are planning to apply, please email summer@schoolforethics.org. This will enable us to monitor interest and send further updates about the application process.