Integrity 101: Ethics and Leadership Online
Even though you've had to move your life online, you can still make change in the real world. Find out how in SEGL's online course, Integrity 101: Ethics and Leadership!
About the Program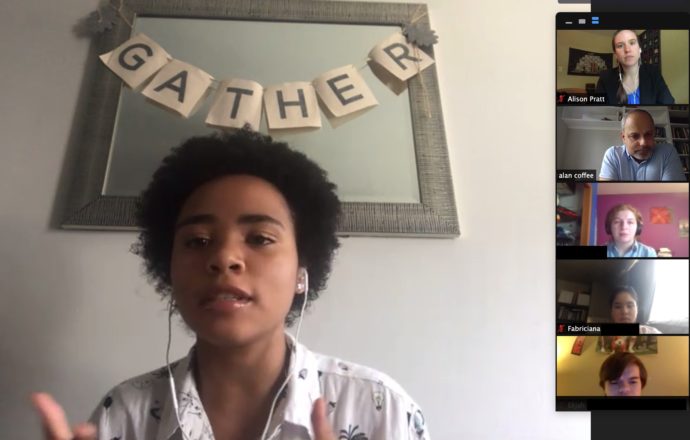 What (if anything) should America do to address racial disparities? Climate change? The COVID-19 pandemic? Is protest the best way to bring about lasting change, or should we work within "the system"? Is "the system" fundamentally broken, and if so, how should we dismantle and replace it? Can the system be fixed, and if so, how?
Finding the answers to these questions will require principled and skilled leadership. In Integrity 101, you will have the opportunity to shape yourself into that kind of leader.
Our semester-long Integrity 101: Ethics and Leadership course is for a hand-picked group of high school students from across the country. The program is intentionally small in order to build a tight-knit community, enhance collaboration skills, and learn from one another and our exciting roster of guest experts.
We will use state-of-the-art videoconferencing technology to bring guest experts and authentic leadership challenges to you.
Curriculum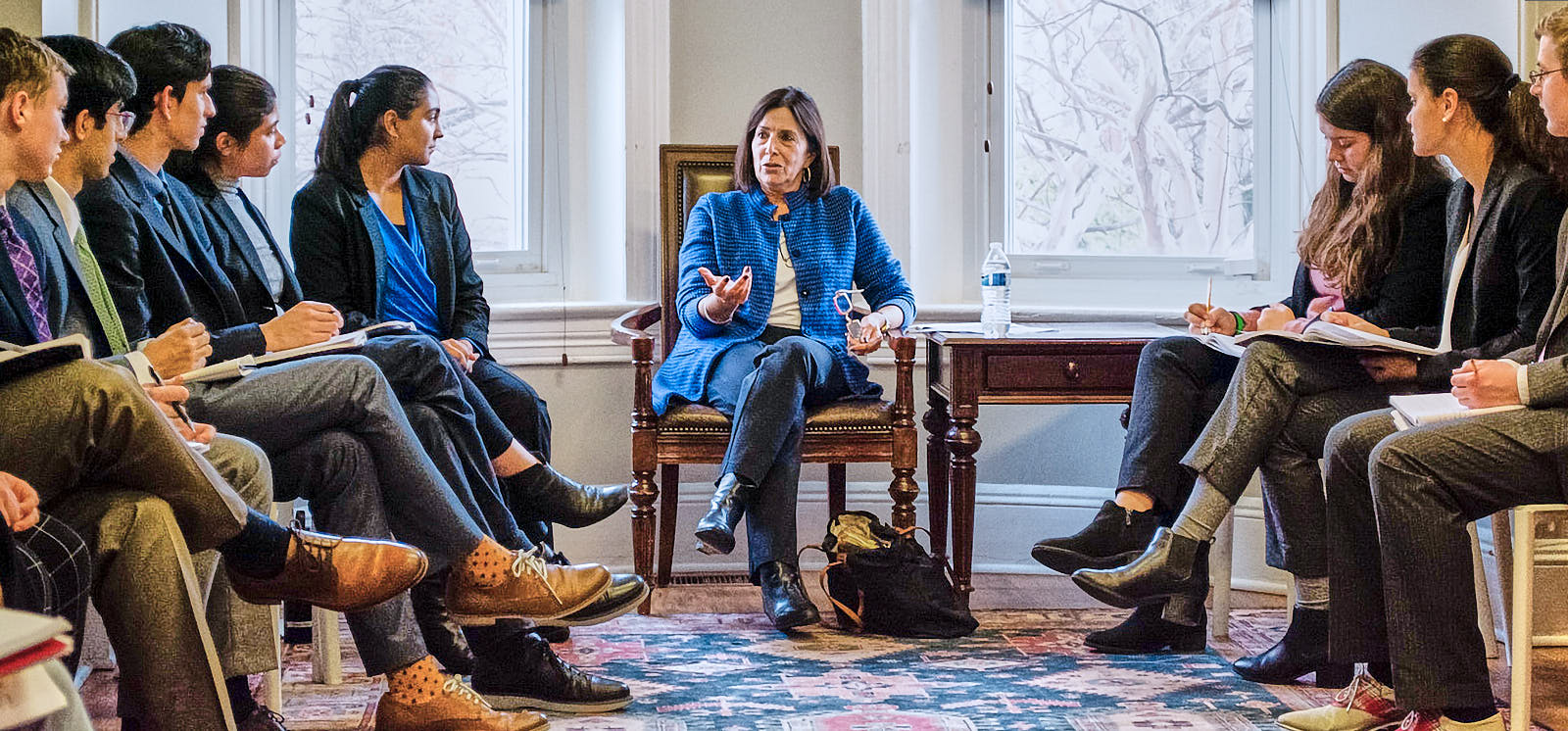 Want a presidential speechwriter to evaluate your speech in real time? Want to debate negotiation tactics with a Camp David negotiator? Want to know what a presidential campaign looks like up-close? What it looks like to plan a protest, or to deal with the social unrest that may arise from that protest? This is the program for you.
Grounded in classic models of ethical decision-making, international relations, and critical thinking, you will study contemporary ethical dilemmas and the ways policy makers propose to solve them. You will also meet with those very leaders and have them evaluate your work.
You will produce three capstone projects, each of which will enhance your leadership résumé: an ethical Credo, a collaborative policy document, and a business plan for a social venture that you will launch in your community. These projects will help demonstrate your ability and growth to colleges, the wider world, and–most important–yourself.
The course will meet once per week in the evening, with optional virtual trips on weekends to relevant locations in Washington, D.C. Integrity 101 is primarily synchronous, meaning participants will meet and work together in real time, rather than individually on their own schedule.
Example Schedule
Case Study: The 2020 United States Presidential Election.
Monday and Tuesday, Week 1: Watch and read speeches from King, Lorde, Jackson, Clinton, and others.

Wednesday, Week 1: Meet with Lissa Muscatine, co-owner of Politics and Prose bookstore, former director of speechwriting to Secretary of State Hillary Clinton, to discuss speechwriting during a presidential campaign.

Thursday and Friday, Week 1: Work with a group of your peers to craft a campaign speech.

Monday, Week 2: Optional meeting with with Andrea Flores, deputy director for policy at the ACLU and former regional policy director for Hillary for America, on shaping policy during presidential campaigns.

Tuesday, Week 2: Continue writing a speech with your group.

Wednesday, Week 2: Deliver and workshop your group's speech with Ms. Muscatine.

Thursday, Friday, Week 2: Craft the final draft of your speech.